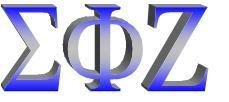 Welcome! Click above to Enter!
"A New & Rare Breed of Excellence"
University of the Sciences
600 S. 43rd st.
Philadelphia, PA, 19104
Regarding this website, contact: ahenry@mail.usciences.edu
The views expressed in this page are strictly those of the author and may not necessarily represent the opinions of the University of the Sciences in Philadelphia. The author of these pages is responsible for obeying all relevant laws and USciences policies including those delineated in the University Policy for Responsible Use of Computing Resources, and the Policy and Standards for Creating Web Pages.
This is an SGA approved Organization. CLICK HERE FOR SGA WEBSITE
site last updated: February 2009